Say that ten times fast!
My awesome nephew Devin turned TEN this past week and had a birthday party to celebrate in his entry to the Double Digits Club.  Devin, his brother and his Daddy are fishermen extraordinaire.  Seriously.  I think they might be more into fishing than I was into horses when I was a kiddo.  We're talking serious obsession here, people.
And so: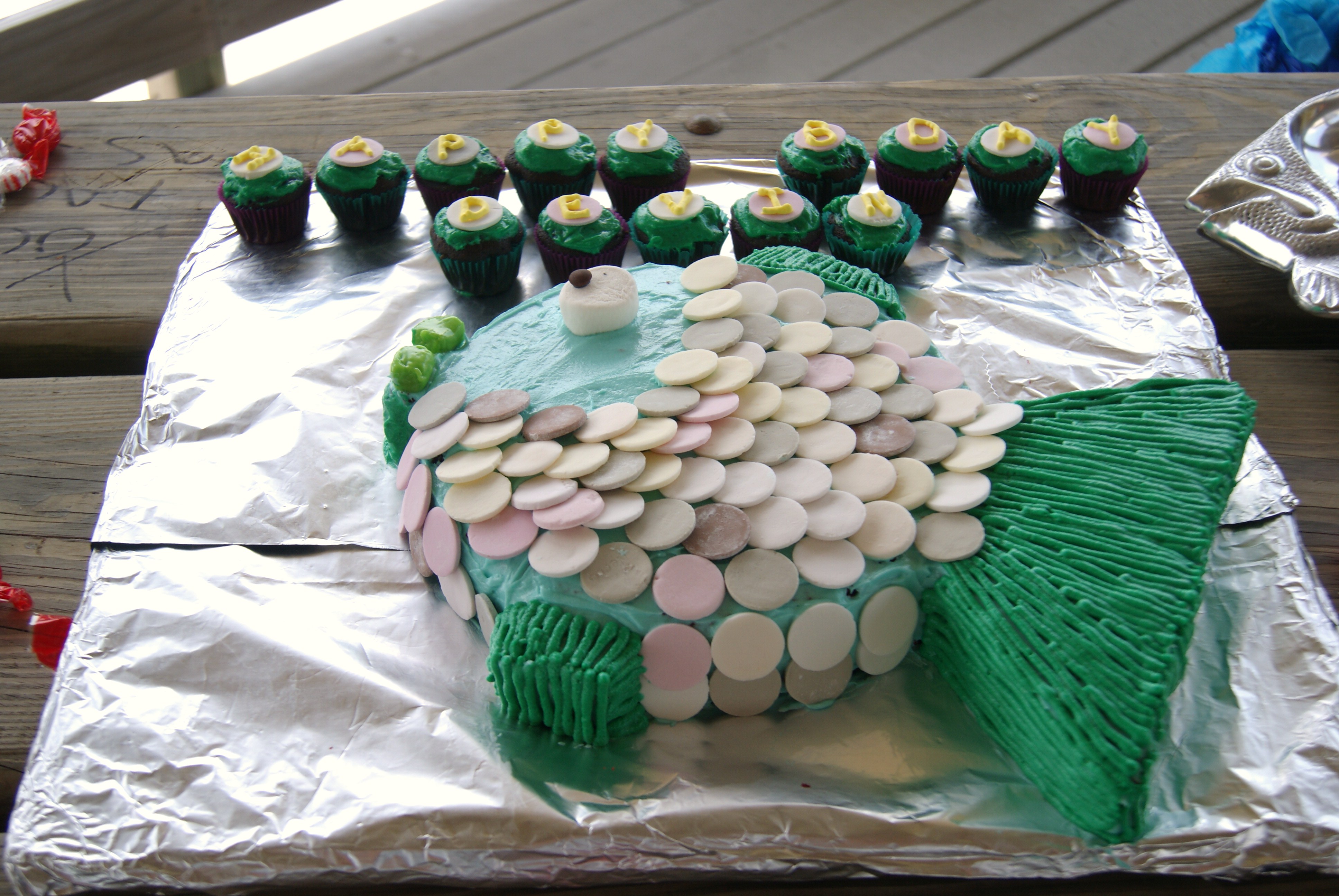 I made a red velvet fish cake, decorated with Necco Wafers.  Pretty cute, eh?
Then I borrowed this design from Bridget of Bake at 350: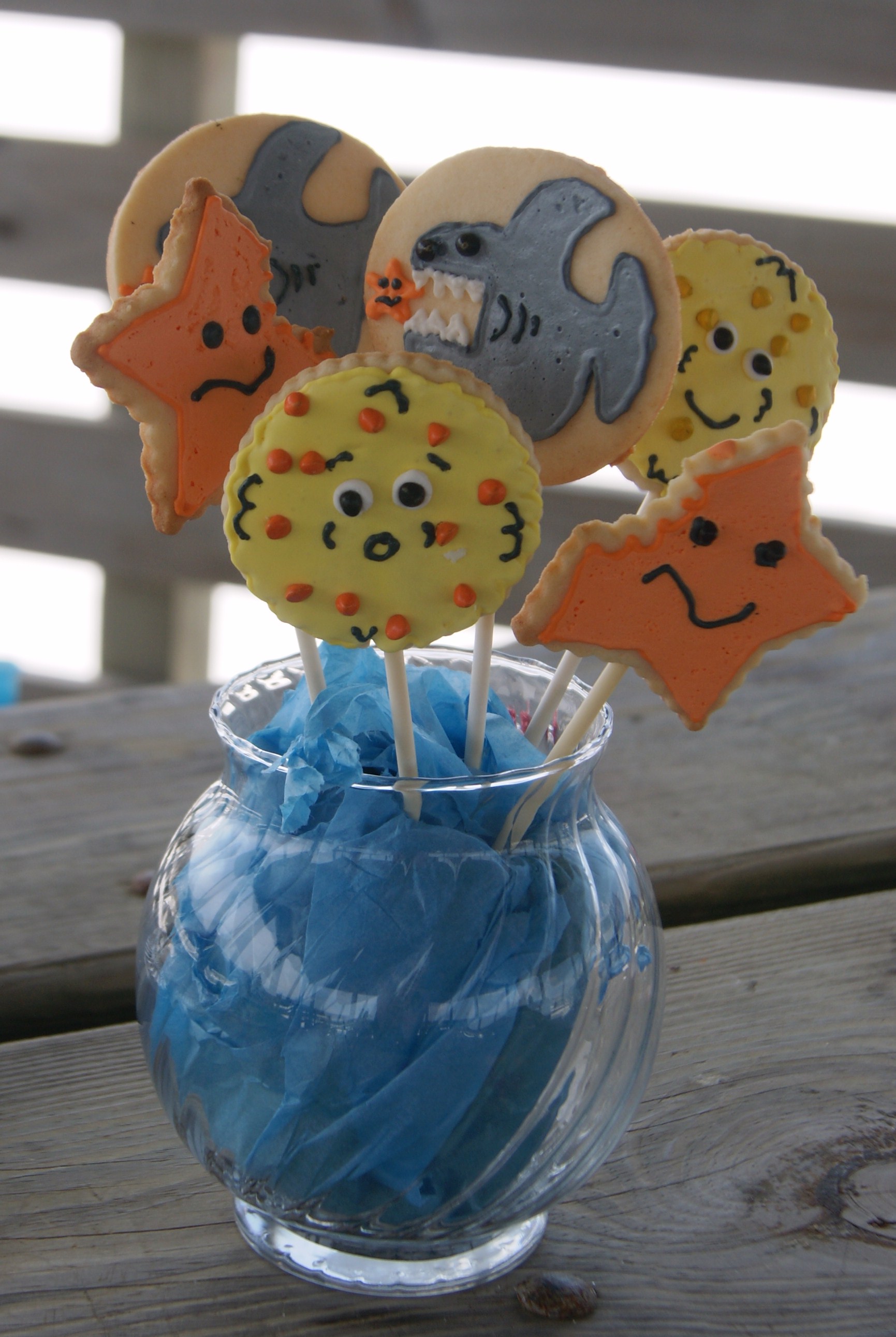 And a sugary, sandy good time was had by all!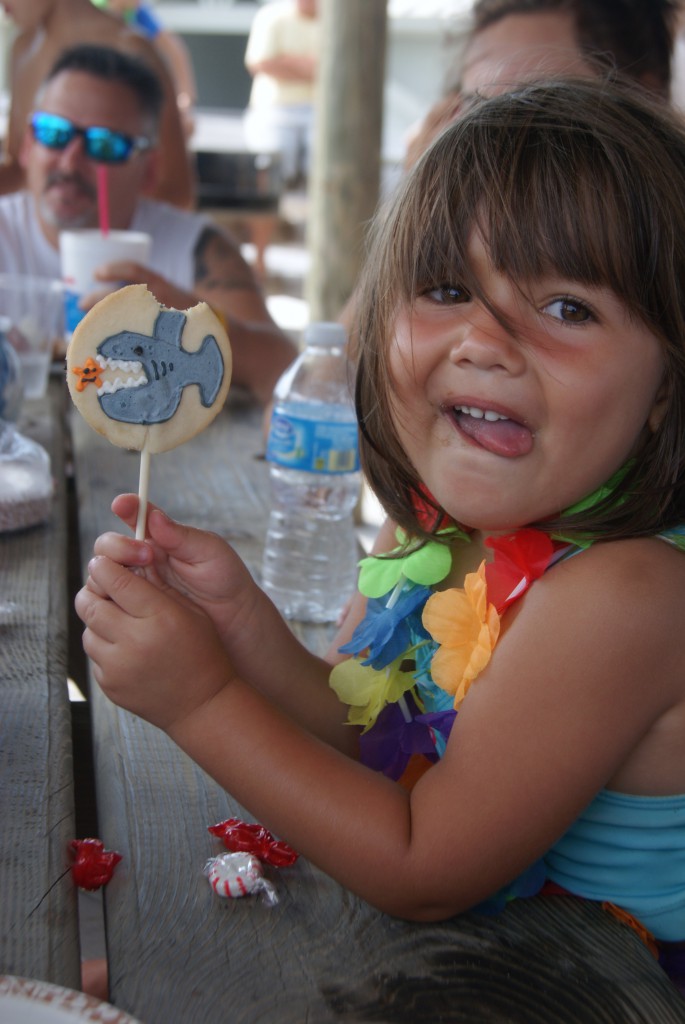 Happy Birthday, Devidoo!
Becki