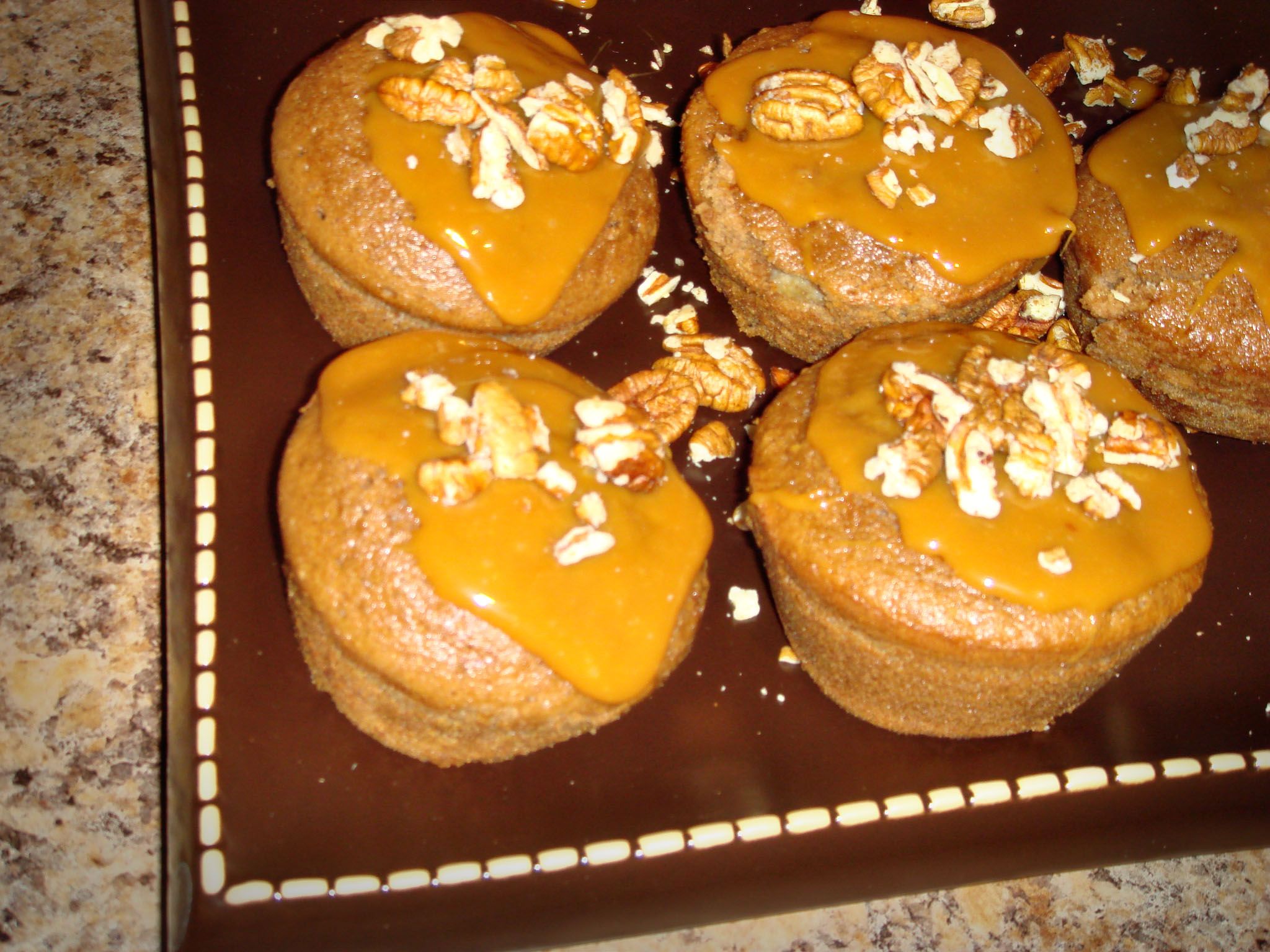 This recipe came from a Taste of Home magazine, and it is go-o-o-o-od.  And pretty easy, too!
The Cast:
-1 package (18.25 ounces) spice cake mix
-2 cups peeled, diced granny smith apples (smaller is better.  I did fairly large chunks and will definitely be going smaller next time)
-20 caramels (I say you need more – probably 30 or so. 20 did not do it for me.)

-3 TBSP milk
-1 cup finely chopped, toasted pecans (you can see that I ran out of time when I got to this step…I just threw some halved/mangled pecans on mine.  Don't do that.  They will turn out so much cuter if you follow the directions)
-12 Popsicle sticks (totally optional.  Makes for a cute presentation…especially if you're going to put them into individual candy bags and give them away…that would be super cute!)
What To Do:
-Prepare the cake batter according to package directions (so really you also need eggs and vegetable oil as called for on cake mix box, too. )
-Fold in apples
-Fill 12 greased or paper-lined JUMBO muffin cups three-fourths full.  Bake at 350° for 20 minutes or until a toothpick comes out clean.  Cool for 10 minutes before removing from pans to wire racks to cool completely.
-In a saucepan, cook the caramels and milk over low heat until smooth.  Spread over cupcakes.  Sprinkle with pecans.  Insert Popsicle stick into the center of each cupcake if you decided to go that route.
–Write to Becki and tell her how much you loved these treats!