Can you guys believe it?  August 7 marks the day that I've been babbling about food and family for a whole year!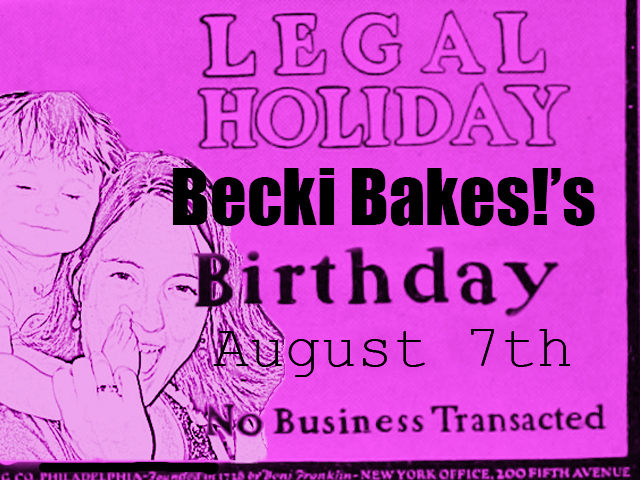 You all have made this blogging experience totally fun – I get so much encouragement for my blog through the comments here, on my Facebook page, through Twitter and even at church (I love you, church family!) – it's awesome and I'm completely hooked!  Not only that, but you guys and the Interwebs have been teaching me to do all kinds of great things in the kitchen, given me lots of ideas and strategies for surviving Life With Children, and provided me tons of entertainment during the long nights of nursing my newborns and the subsequent drowsy days at home.

So I want to celebrate my first blogiversary by giving a little something back to you! That's right – how about my first giveaway to celebrate my first anniversary?  Yeah, I thought you'd like that!

As you know, me and Bakerella go way back.
**crickets chirping**
OK so maybe Bakerella has no idea who I am.  But she certainly has inspired all kinds of fun food to come from my kitchen:  I've had a blast trying to make a Cake Pop for every imaginable occasion from birthdays to graduations to Easter dinners (my Monkey Pops elevated me to Pop Star status on her website and inflated my ego by millions!), and I totally wow'd (or at least huh?-ed) my family and the church with her Meatloaf Cupcakes which really are as tasty as they are cute.  AND her book releases on my wedding anniversary which means it's pretty much written in the stars that I should give away a copy of her book, so that's what I'm going to do!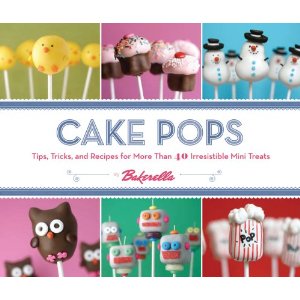 That's right – a whole book of beautiful cake pop pictures, ideas, and how-to's.  Cake Pops doesn't actually release til next month, but I'll pre-order it for you.  That's the kind of blogging buddy I am! And don't you worry about me – I will be pre-ordering my own copy along with the lucky winner's!
So here are the details: I'll use the infamous random.org to pick a winner next Saturday – so contest closes Saturday, August 14 at 9am CST. All you gotta do to enter is leave a comment on this post and tell me one thing you'd like to see me bake next (or suggest a new cake pop shape to try!), or if you've made cake pops yourself, share a link to your pictures or blog post.  That's it!  One entry per person, please.
Thanks for a fabulous year, y'all!
Becki
P.S. – don't you love the new look??  Dave surprised me with it yesterday, and will be helping me tweak and personalize it more in the next few days.  He is the best! If you're interested in techy type stuff with a little tongue-in-cheek nerd humor thrown in, you should check out his blog: They Wouldn't Know A Genius If I Bit Them.
P.P.S. – Bakerella seriously doesn't know me and didn't pay me or anything to do this giveaway.  Same goes for Amazon.  And anyone else you might think of.