Alternate Title:  Happy Birthday to my Father-In-Law, Dennis!
I chose this cake (a strawberry curd, chocolate ganache cake with white chocolate buttercream icing. WHEW!) which if you read through the comments (and I did) you can clearly see is beyond my newbie baking skills and supplies.  But I decided I could go ahead and do it anyway!  Well, the measurements are all in ounces, and I do not have a food scale.  So I used my measuring  cup, which measures ounces in volume (duh) and not weight, but I figured hey, close enough!  I also guesstimated on the baking powder and baking soda conversions…. (don't grumble at me about obvious recipe for disaster!)
Oh, and even though Kelly specifically told me I should use 3″ tall cake pans, I only had 2″ tall ones….but again…I mustered on!  Long story short, I ended up with very thin, DENSE cakes: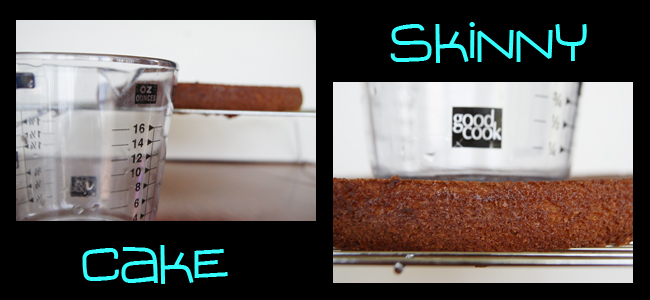 According to Kelly's directions, I should have been able to cut each cake into 3 layers.  Yeeeeah.  I ended up doubling the recipe and used each cake as a layer – so instead of  six layers, I had four.  Four very dense layers.
Instead of making a raspberry curd, I made strawberry and it was soooooooo yummy!!  I'd never had a "curd" before, but I can now tell you that even though the word is kinda gross, the food is fabulous!  Here, let Wikipedia explain it to you: Fruit Curd.
I now present you with an understatement:  my FIL is crazy about hunting and fishing.  Which I hope explains this: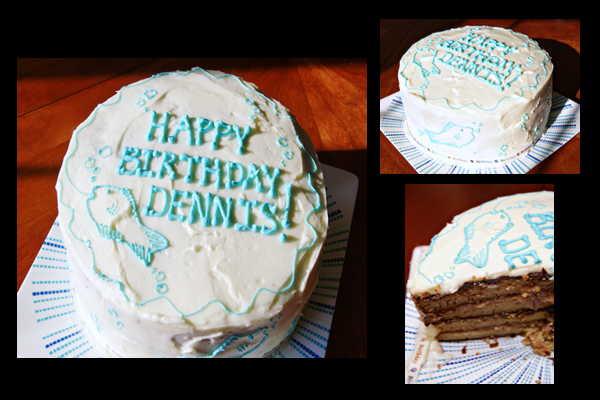 Even though the cake didn't turn out light, airy and springy like it should have – it still tasted pretty darn good.  Everybody enjoyed it, and I think Dennis had a pretty great birthday!  Though honestly, I could have "forgotten" to make a cake at all, and he still would have been thrilled as long as I brought his grandbabies over.  It's good to be Granddad, I guess!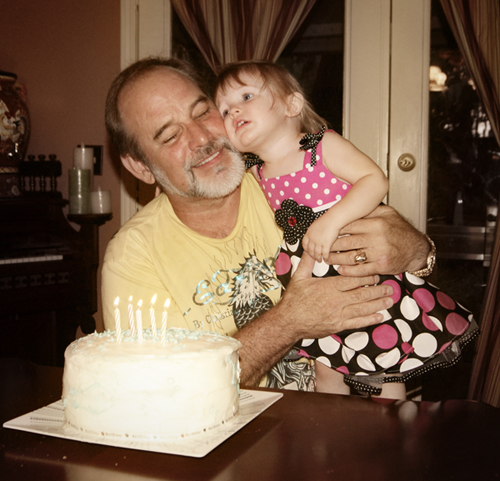 Baking against the grain,
Becki