This weekend I got to enjoy a couple of special meals.  Saturday night my Mom's Dressage Club honored her in a very special way.  They created an award in her name, and they presented it for the first time this weekend.  My brother and his family, as well as my Dad and I all went to watch the presentation and the club allowed me to speak a few words about Mom and present the award.  It was a really special event for all of us, as dressage and the dressage club had a huge piece of Mom's heart.  Many of the ladies there have known me almost my entire life, so in a way it was like having a reunion with all of my barn Moms. 🙂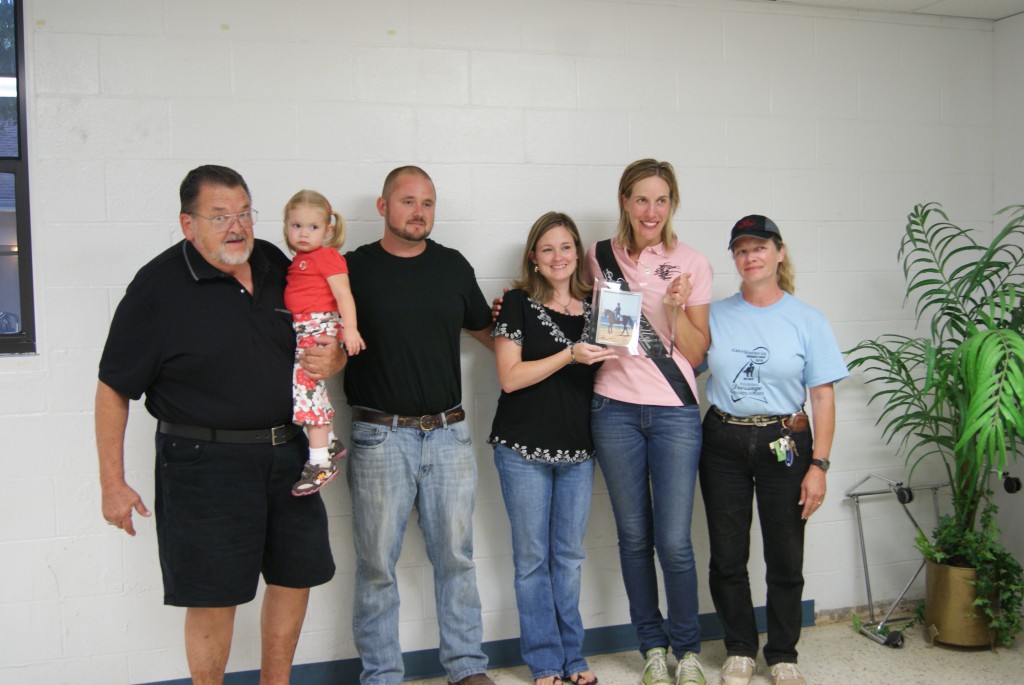 Oh, and they also let us in on their shrimp boil, which was deeelicious.  Thanks, ladies!
Then Sunday was my church's anniversary picnic and fish fry.  Talk about tons of amazing food – church ladies (and gentlemen!) know how to COOK.  So of course I have to bring my best baking skillz to the table!
When I stumbled across Bakerella's Fast Food Fun post last year, I knew this was something I wanted to do for the church.  I just wasn't sure when or how.  Until the fish fry rolled around, and then I knew my faux fast-food time had finally arrived – hooray!  I followed Bakerella's directions to basically to the letter, only I made my own design for the french fry bags and I doubled the recipe.  I used two boxes of yellow cake mix for 48 "buns" and it actually took three boxes of brownie mix to get enough "burgers" as each 13×9 pan gave me 15 pretend patties.  I used two cans of frosting, which was juuust enough.  This whole project makes an awesome presentation, and is fairly simple to do…it's just super time consuming.  I printed and cut out the boxes and fry bags over the course of the week prior to the picnic and then made the cookie "fries" one day, and the cupcakes and brownies on another.  The result?  Mondo cuteness: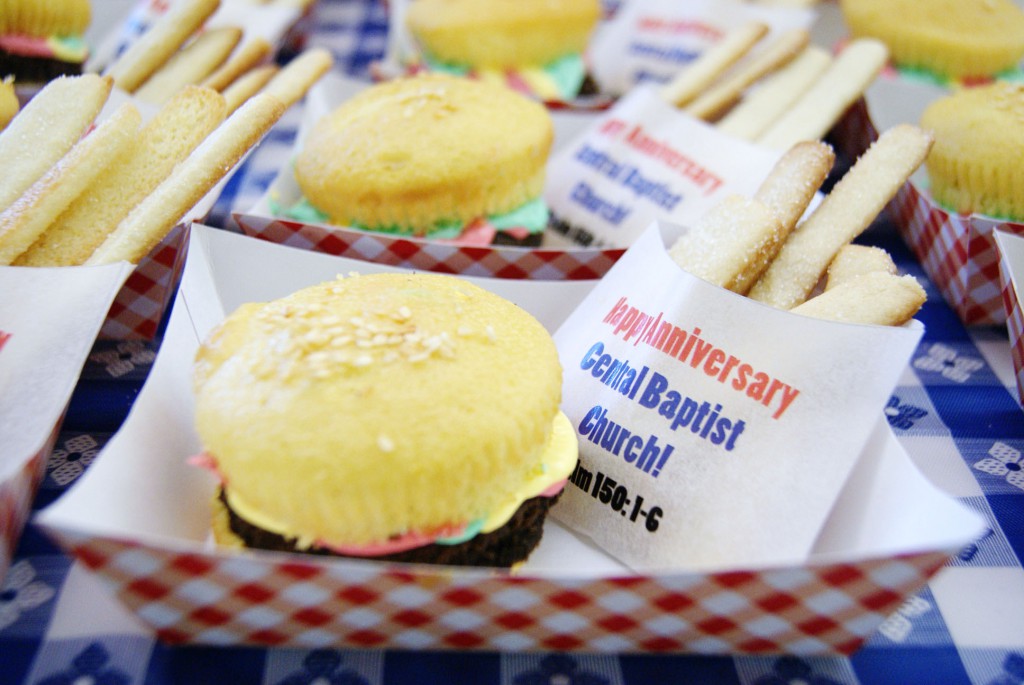 Yep, everyone got their own sweet little happy meal.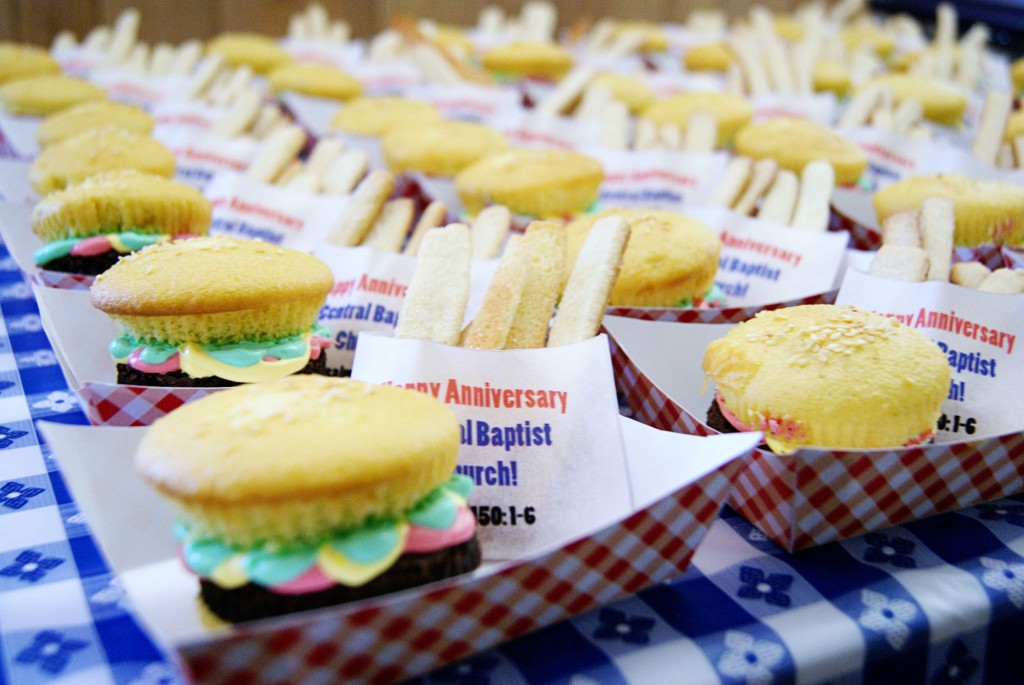 You have to admit, it is impossible to look at these little cuties and NOT smile.  So adorable!  So YUMMY!  Thanks for giving me another awesome way to play with my food, Bakerella!
Tickled,
Becki