That's Bloggy Buddies For Life, in case you were wondering!
I've "met" all kinds of wonderful people through the blogging community, but two of my favorites right now are Katie O. of You Are What You Eat…Or Reheat and Brooke from Shutterboo.  What?  You don't think it's right to name favorites?  Send me some yummies and I'll put you on the Favorites list, too!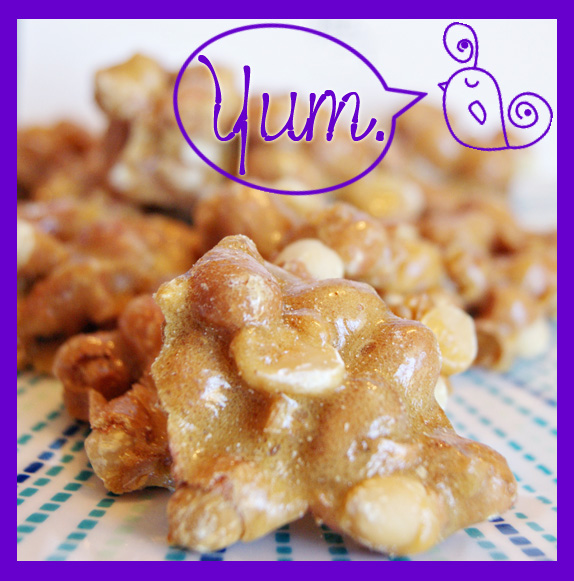 That's right – me, Brooke and Katie are in the middle of a Goodie Exchange.  I sent out my favorite cookies – Chocolate Chip Meltaways ala Cookies N Cups, plus some funky little cookies that were my attempt at homemade Oreos.  In exchange, I waited for Peanut Brittle from Katie and Amaretto Balls from Brooke.
Well, I received my Peanut Brittle yesterday.  Yowza!  Katie included a note apologizing for her candy, saying this was her first attempt.  What-ever!  (Also, Katie has the COOLEST handwriting.  Me?  I write like a 5th grader.  Katie writes like, well….awesome.)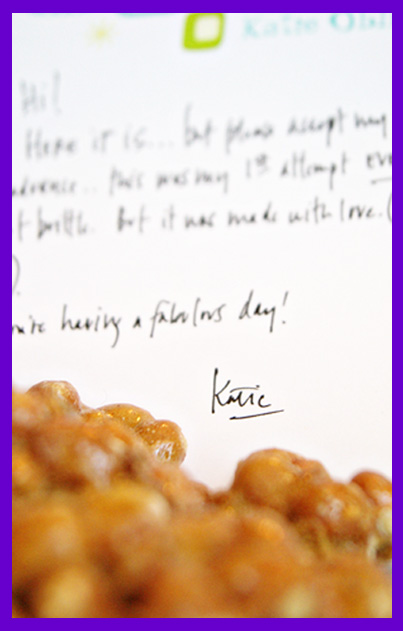 Anyway, Katie's peanut brittle was pretty much perfect.  The candy was sweet, but not overwhelming. It had a yummy buttery background without being greasy in the slightest.  Because it's a brittle, it was hard, but not unpleasantly so.  In fact, I made the mistake of letting Lauren have a piece.  I say mistake because since then she has come to me multiple times saying "Morn?" which is her version of, "more, please!"  As I write this, she's pushing chairs around the kitchen trying make a way onto the island where I stashed the brittle.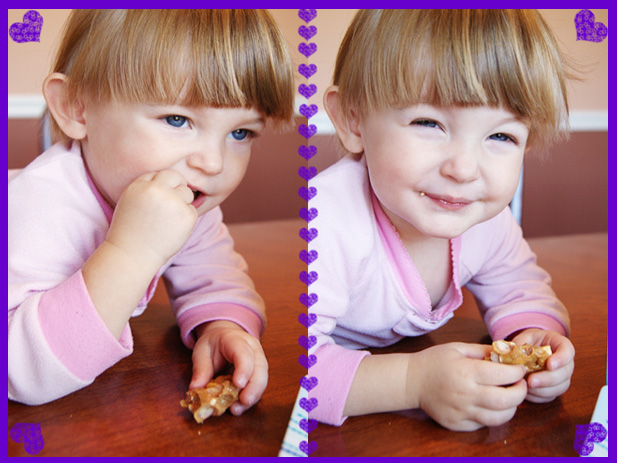 Anyway, if you haven't been to YAWYEOR, go now!  Katie is funny, talented, and just plain nice.
Plus, she makes great candy.
Thanks, Katie!
-Becki