I got all kinds of crafty for Lauren's birthday party a couple of weeks ago, and I have been trying to blog about it since BEFORE the party, but the words just won't come to me.  Suffice it to say, I got all kinds of crafty – I pulled out my Hello, Cupcake book and made some horsie cupcakes with homemade horsie cupcake wrappers; I made a "Pony Corral" bunting; I made placards and cowgirl-and-boy cookie mix favors ala Bakerella; I even made homemade marshmallows, which I turned into smores-on-sticks.  It was a great party.  I would like to show you, I really would.  I'm just waiting for the words and the time to organize the pictures.
Until then, I DO want to write some more about this weekly photo challenge I've been doing!  This week's assignment was "Sign" and I was completely uninspired.  So uninspired, in fact, that I did not even get down to business until yesterday, and the best that I came up with at that time was this: signs of time and neglect: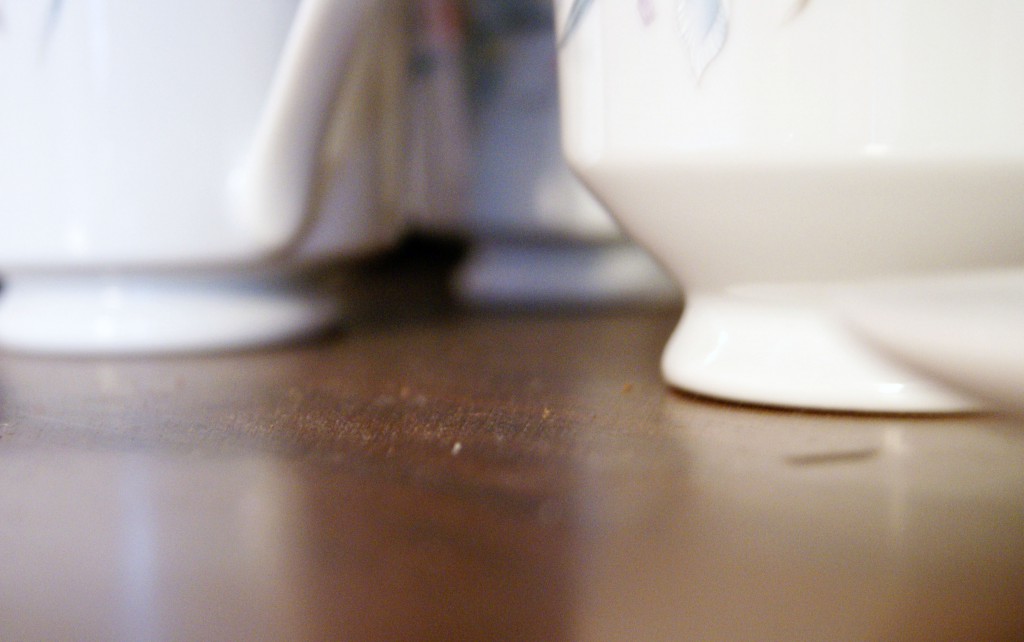 Yep, that's my dusty china cabinet.  Sad, huh?
Not very inspiring, or even interesting.  So I did not submit this photo for the challenge, and instead woke up this morning feeling like a major loser for not getting my assignment in on time.  So I thought I'd go the quick and cheesy route: signs of time and tardiness: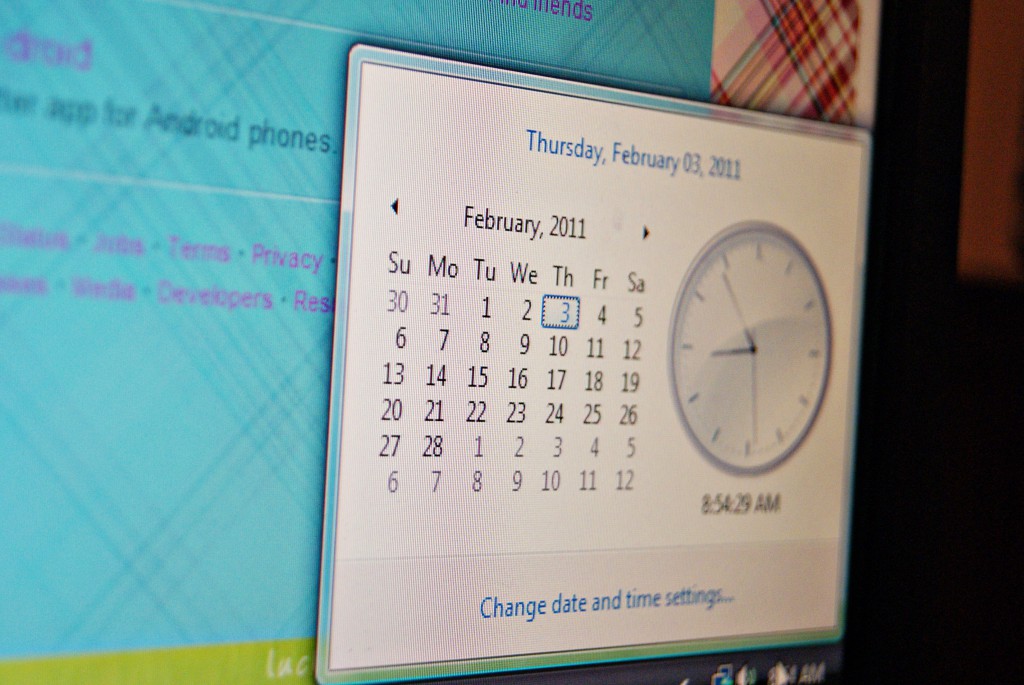 Yep.  Wayyyy too cheesy.  And then suddenly it hit me and I knew exactly where I would find my signs.  Why hadn't I thought of this before?  We've been studying Revelation at church for the past month, and will probably still be doing so this time next year.  There's a lot going on in that little book of the bible!  And it is chock.full.of.signs: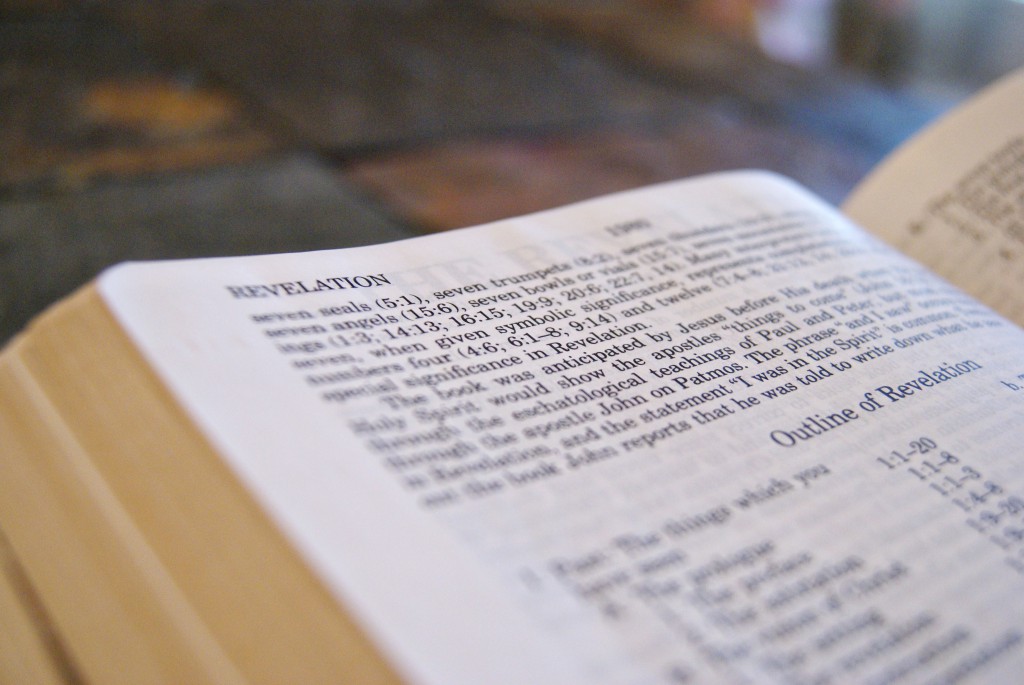 I also actually like this picture, which is kind of the point of the photo challenge – to take interesting and creative PHOTOGRAPHS.   Crazy, huh?  Anyway, I like the tone of this picture – it feels quiet and studious and there's only a little bit of the words in focus, which is exactly how you have to go about studying Revelation – a few words at a time.  So there it is, my Sign.
Belatedly,
Becki