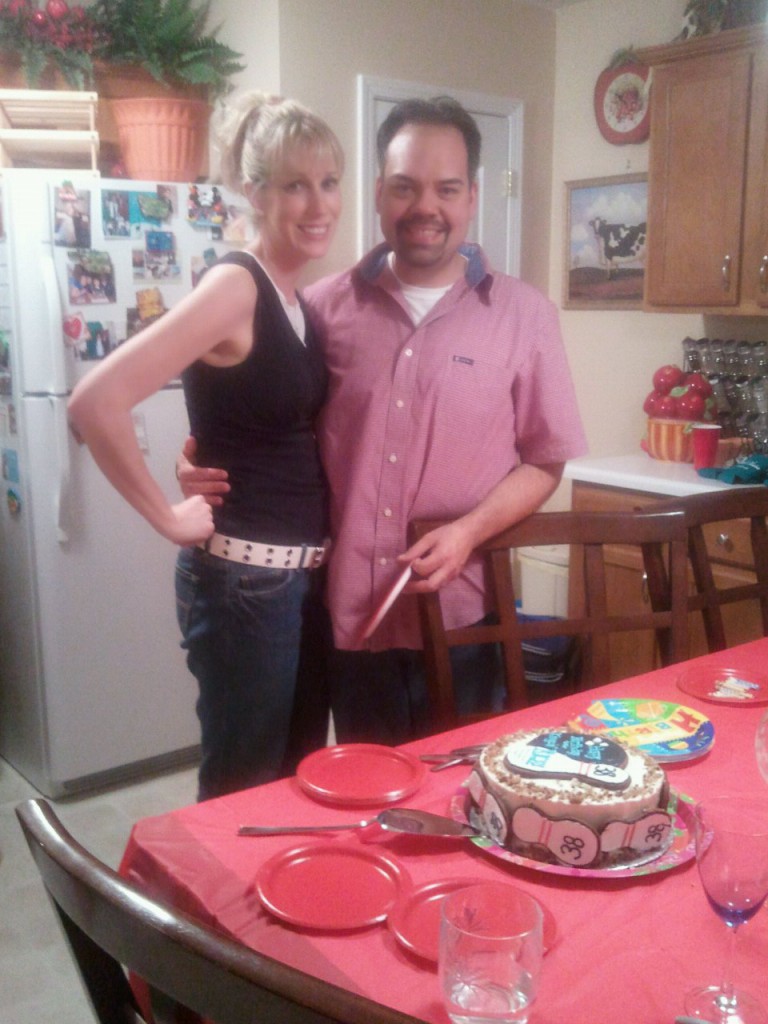 I consider myself lucky, because my family never moved while I was growing up.  This meant that I never had to deal with such things as switching schools and making new friends.  I made friends and grew up with them.  Seriously, there were kids that I met in Kindergarten and graduated high school with.  Crazy, eh?
Even crazier is that I am still friends, or at least as friendly as we adults-with-young-children can be while handling our familial duties.  Basically, we Facebook stalk eachother.  Don't judge – you know you do it, too!
ANYWAY.  One of these friends is sweet Christina.  She came to my 13th birthday/slumber party and got her awesome, dyed hair (seriously, I loved her hair…she colored it and did stuff with it.  I was clueless and had a perpetual ponytail in middle school.  Actually, not much has changed for me in the hair department to date…) stuck in my blow dryer and remained friends with me even after I couldn't keep myself from laughing at her crazy predicament.  Sorry about that, Chris!
Fast forward a decade or so and we've gone our separate ways in pursuit of adult lives, and I've recently moved back to my home town after being gone for five years.  I was leaving my new job for the evening when my coworker's girlfriend walks in the door – and it's none other than my long lost Christina!
Long story short, Christina and Rich and I all became friends and I went to their wedding and everything.  Pretty sweet, eh?
Last weekend Rich had a birthday, and Christina asked me to make his cake.  After some haggling about flavors (she originally wanted a carrot cake, but I haven't found a carrot cake recipe that really knocks my socks off) we decided on a hummingbird cake with lemon frosting.  Good choices, I say!  I decided to decorate it with bowling cookies, and this is the result: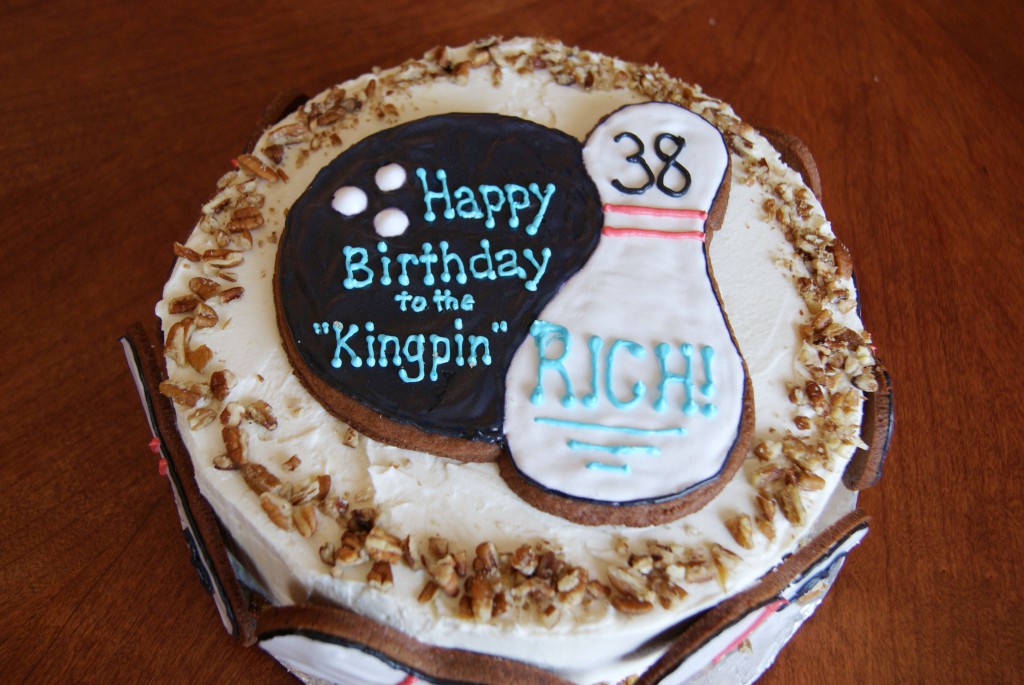 I used this Nutella Cut-Out Cookie recipe from Jen at My Kitchen Addiction and let me just say that I had a very hard time keeping myself from eating *all* of the cookies right out of the oven.  Of course I tried a few dipped in Nutella as Jen suggested, and oh my wow.  Y'all need to go make some Nutella sandwich cookies, and fast!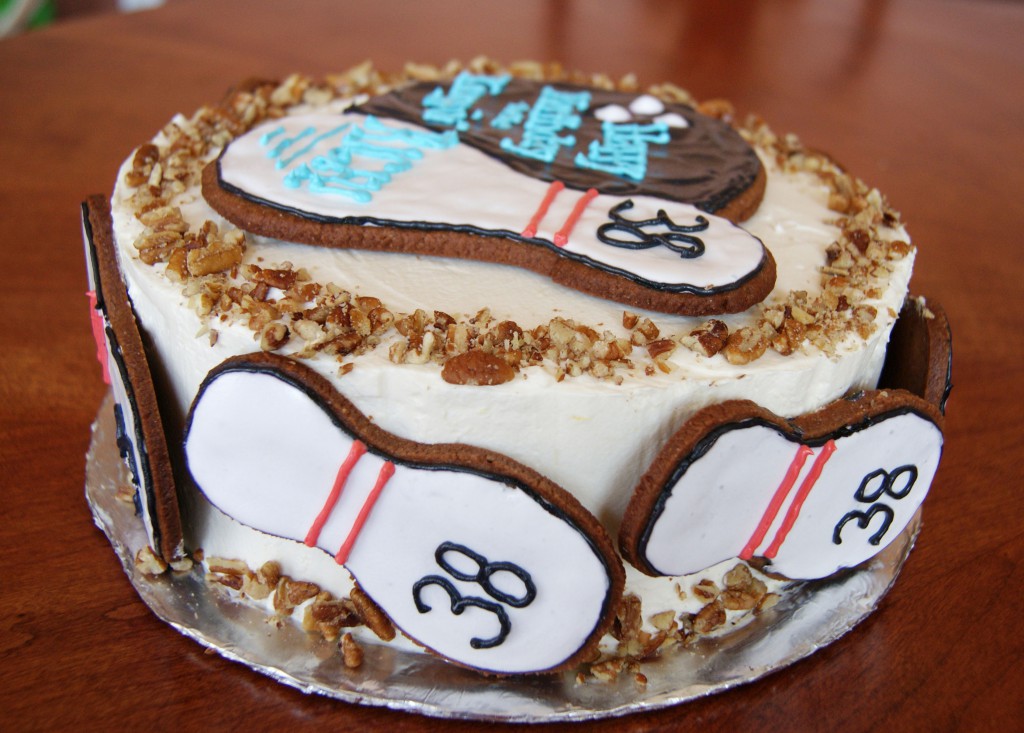 For the cake and frosting, I used these Food Network recipes.  So, SO yummy.  Especially that lemon zest frosting…goodness.  I could spread it out in a pan and eat it like cheesecake.  What?!  You gotta try it.
Happy Birthday Rich!
-Becki