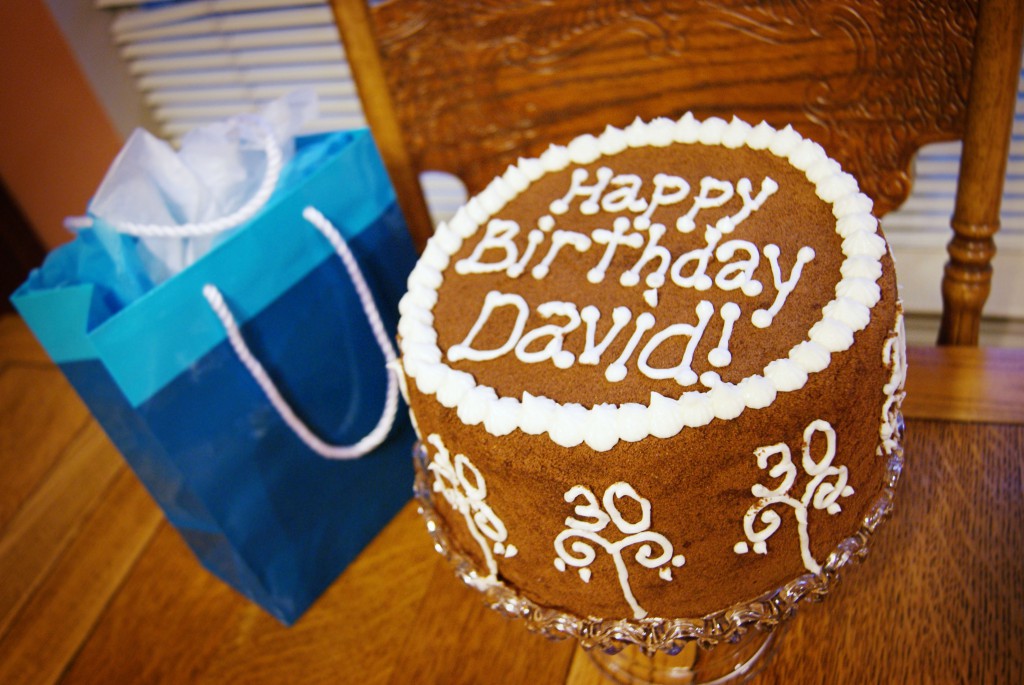 If this cake doesn't make you desperate to eat cake, nothing ever will.  And if that's true and you're living a cakeless existence, I'm a little sad for you.  Sure, it must be eaten in moderation, but cake is certainly one of life's best culinary joys!
So I've already explained to you guys how David requests the same thing for his birthday every year: a chocolate cake with fresh strawberries incorporated somehow.  And every year I struggle with his request.  But this year?  This year my cake rocked his crew socks right off!!
I wish I could claim full credit for this cake, but alas, the idea was all Amanda's.  I just changed the ingredients up a little.
What's so special about this cake that it deserves to be famous?  Let me take you on a little tour: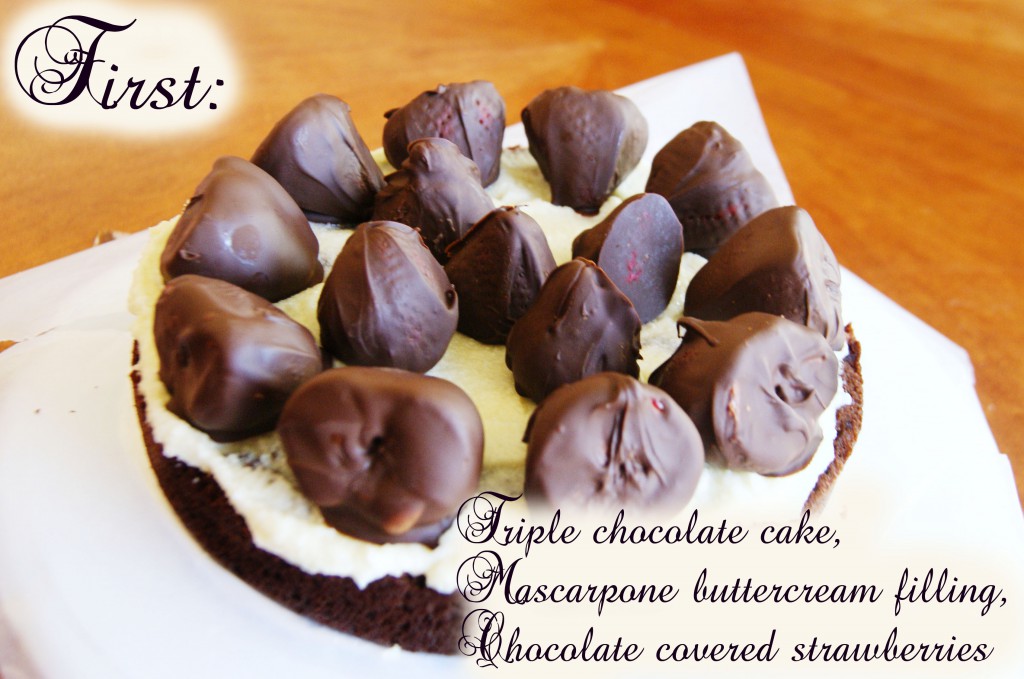 Are you drooling yet??  I completely covered those strawberries in the mascarpone buttercream, then added the second layer of cake and dirty iced the whole thing with traditional buttercream (I went with traditional for the outside because it's a lot firmer than the mascarpone buttercream and therefore did a better job of holding everything together).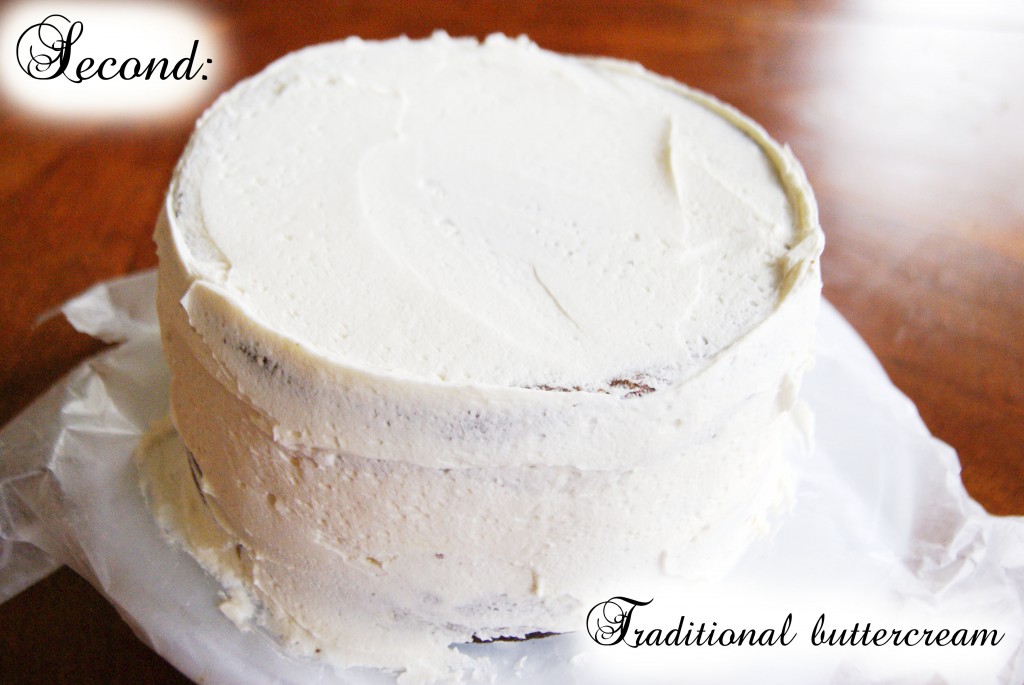 I know you're feeling the love now.  But wait, there's more!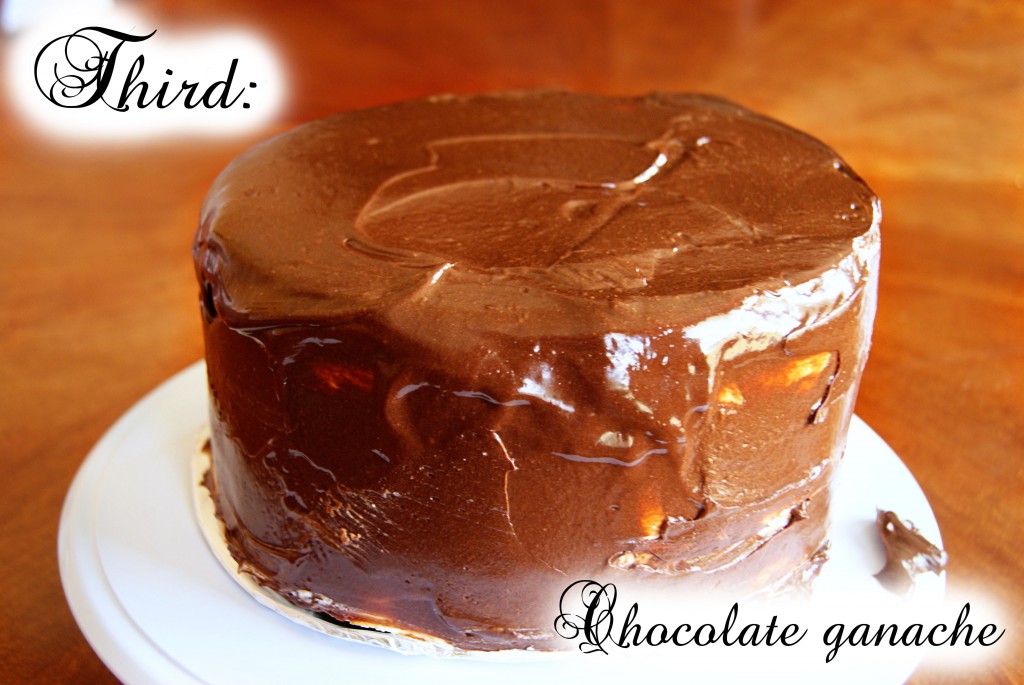 That's right – some bittersweet ganache.  So decadent!  But not too decoration-friendly, so what do we do?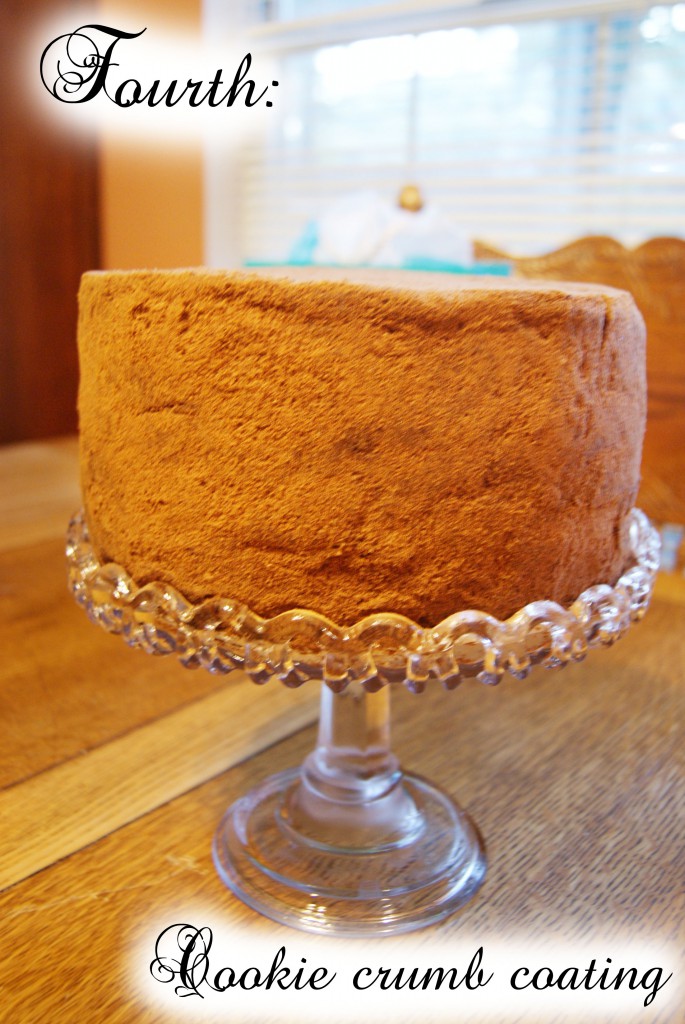 It looks like one giant, awesome truffle, doesn't it???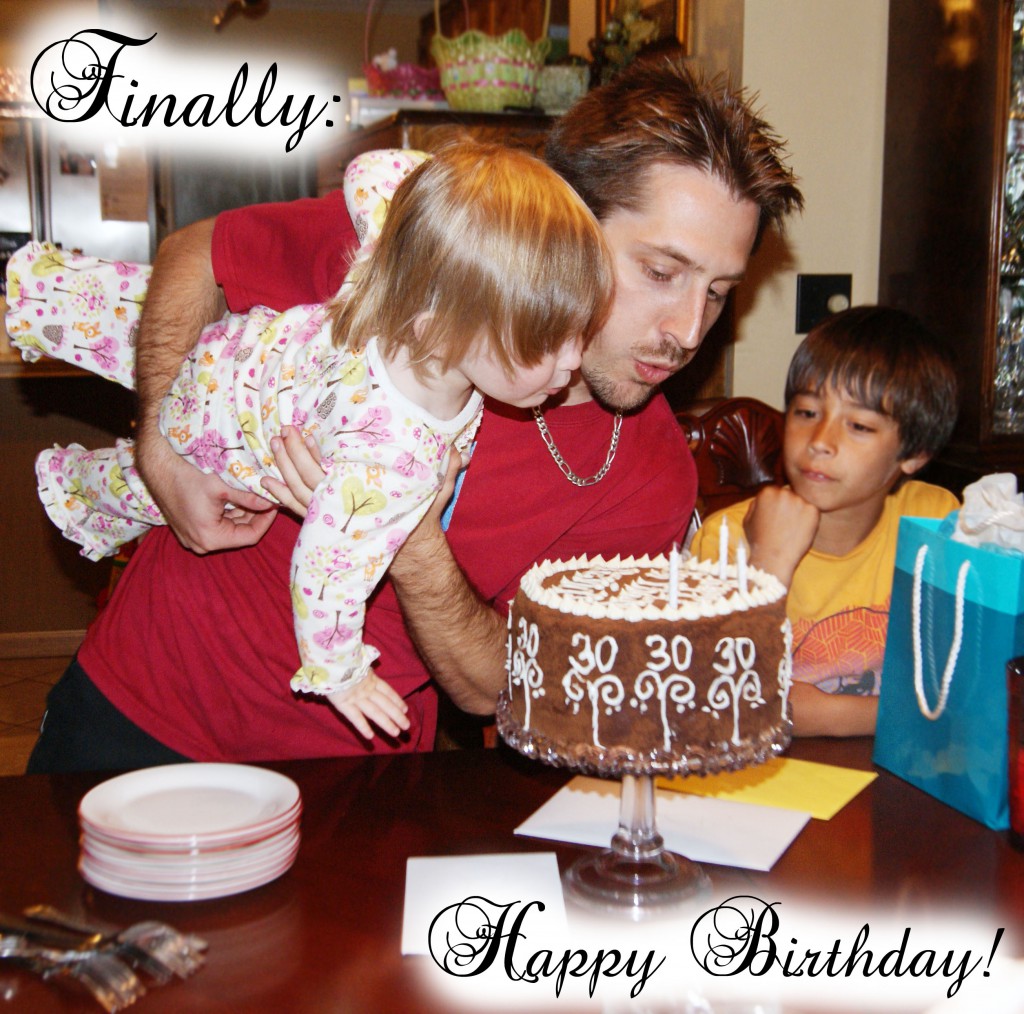 And then?  Then you have one *awesome* birthday cake.  My father-in-law has already placed an order for his birthday in September!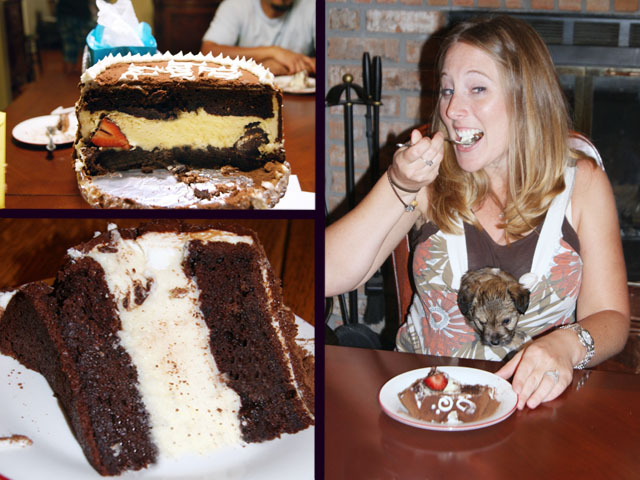 Dave and I will be spending our 30th year together working off all the sugar/calories from this cake consumption…but dang, it was worth it. 🙂
Happy Birthday David!
Becki