Our 4 year wedding anniversary was the 8th, and this year we decided that budgets and practicality be danged – we were gonna get outta dodge and spend some time together.  So we dropped the kids off with my Awesome Inlaws and headed across the state to Amelia Island and the Williams House: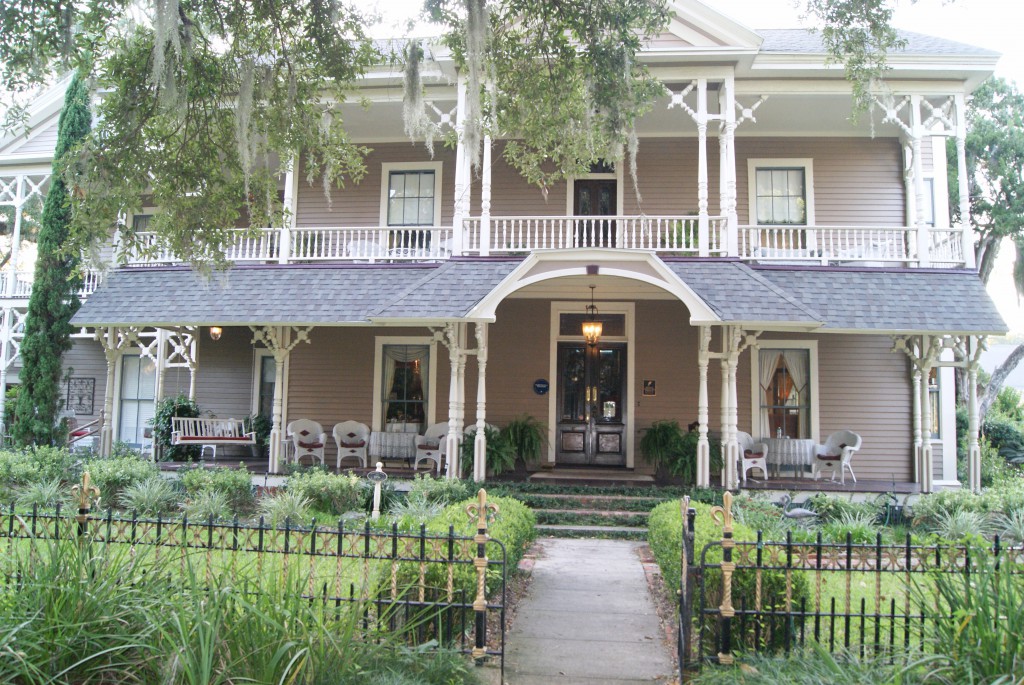 Where you would think we would spend the weekend sleeping in and enjoying the PEACE and QUIET, but we actually had a blast playing together.  We started things off with a Ghost Tour: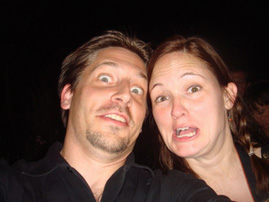 Needless to say, we were skeptical.  However, the Guide Lady shot a picture of a misty spot in front of the cemetery gate so Dave said "take a picture!  I'm going on a ghost safari!" and lo and behold, he was in Orbville: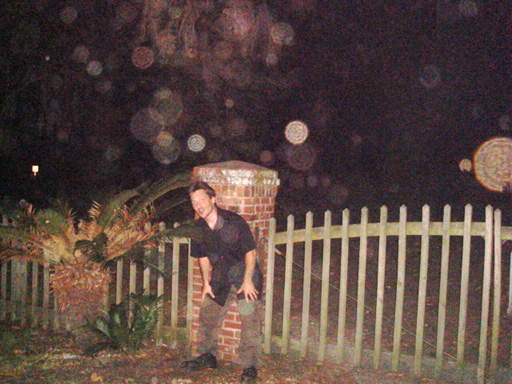 I'm of the mind that "orbs" are glorified dust motes….but what's your take on them?
We got up bright and early the next day and took the B&B's bikes out for a "leisurely" ride that turned into a 10 mile tour.  We don't own bikes and hadn't ridden since we were kids, so this was kind of a big deal!  We had a blast, though.
First stop – the Atlantic Ocean: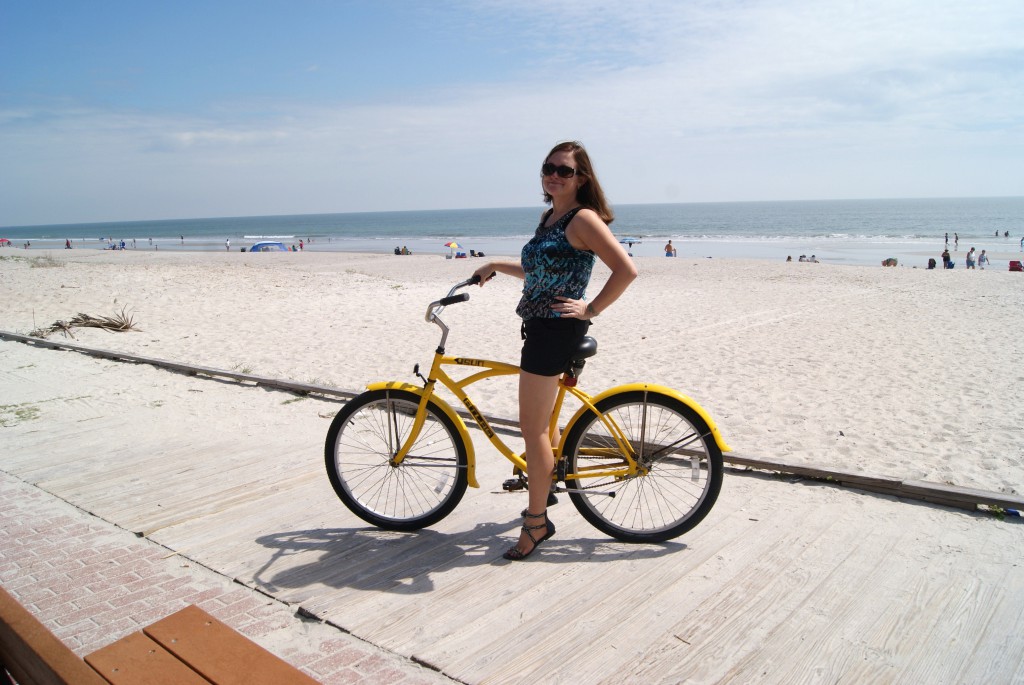 Then we pedaled on down to Fort Clinch: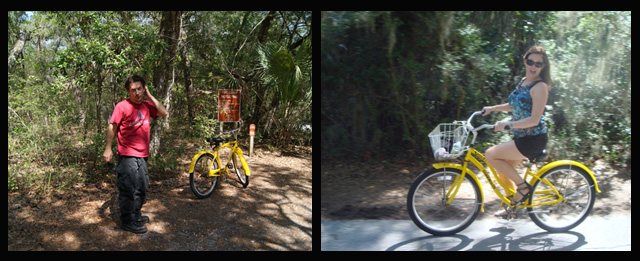 And had a great time climbing all over that historical pile: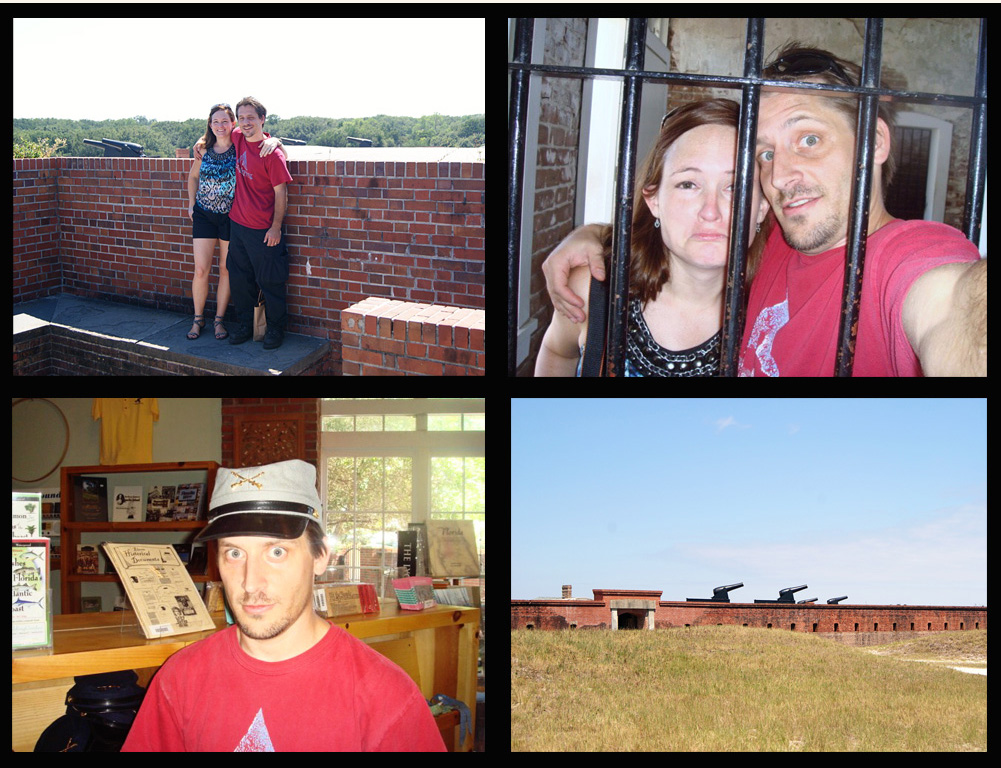 That night we spent entirely too much money and ate at the Ritz.  Overrated, IMHO.  But I did have the most handsome date around: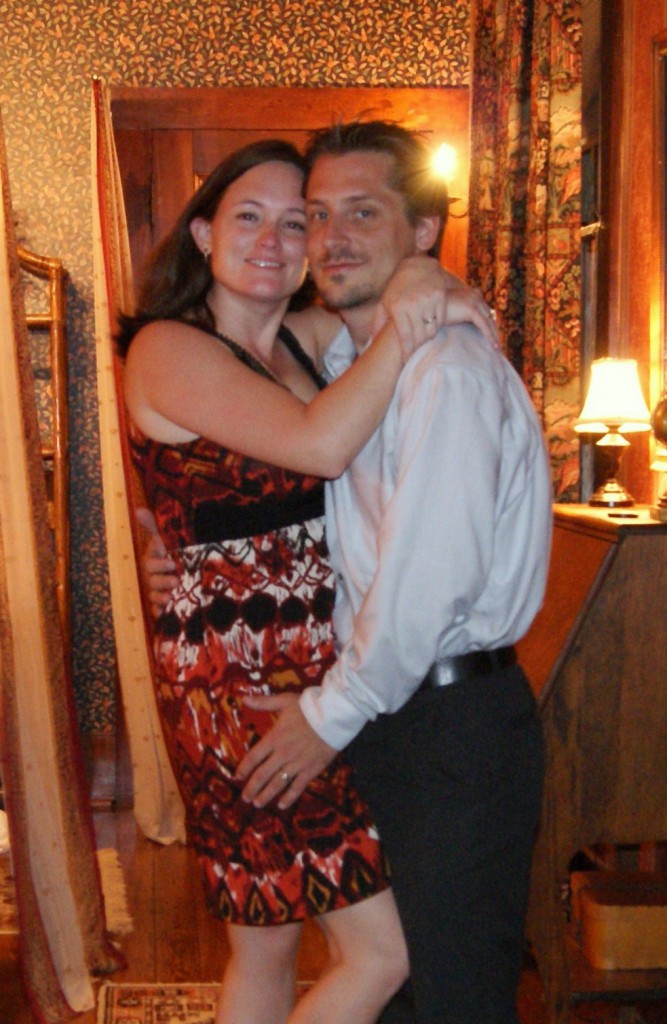 The next day we got up bright and early and headed out to my favorite activity of our trip – AN OFFROAD SEGWAY TOUR of Kingsley Plantation.  So nerdy.  So awesome.  I totally want to own a Segway now, please and thank you!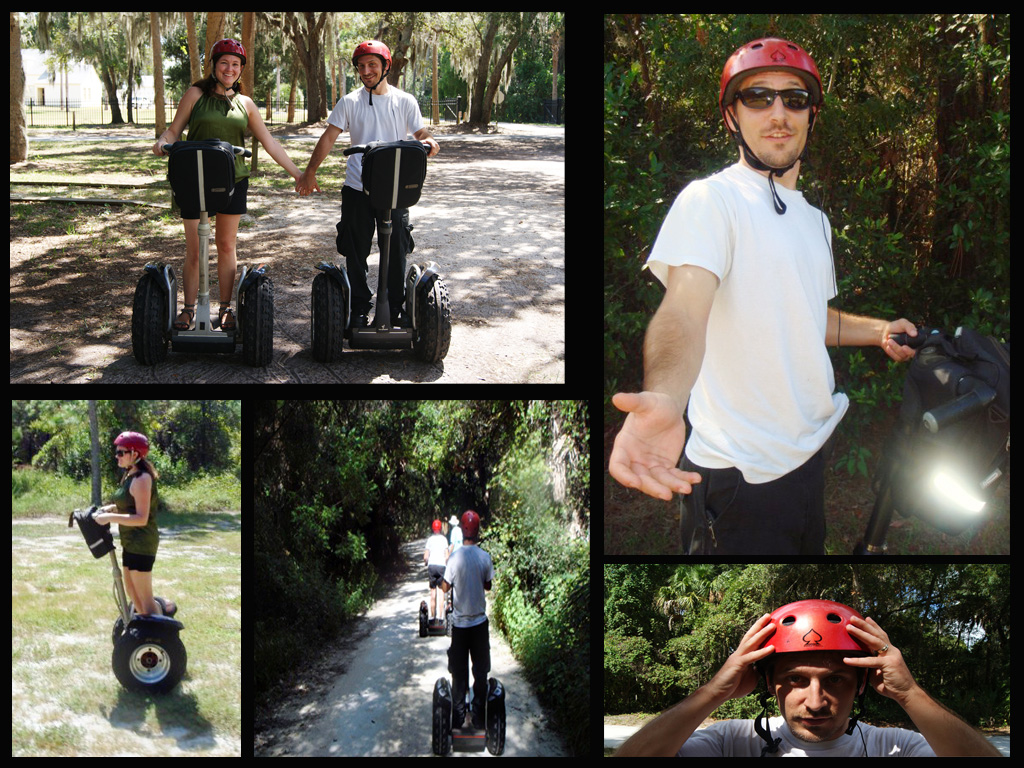 We finished up our trip with an unscheduled stop at the Jacksonville Zoo on the way home.  We didn't get a very warm welcome from the gorillas:

But we managed to have a good time anyway!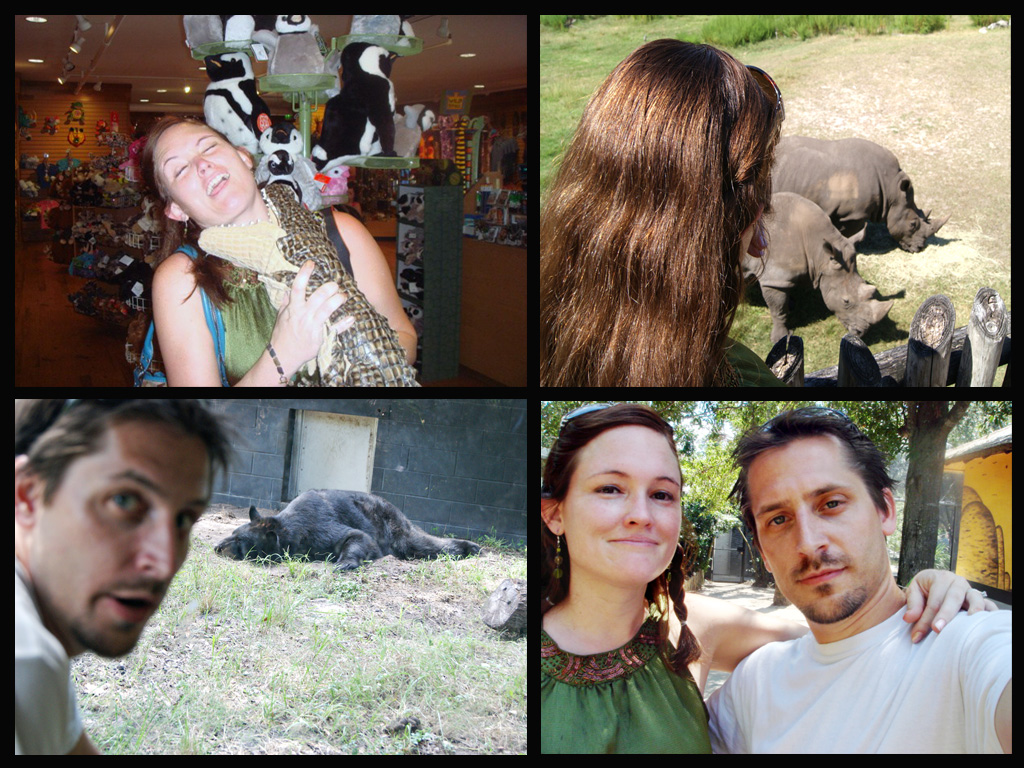 We had a lot of fun at the zoo, but of course it made us miss our munchkins so we were happy to finally head home.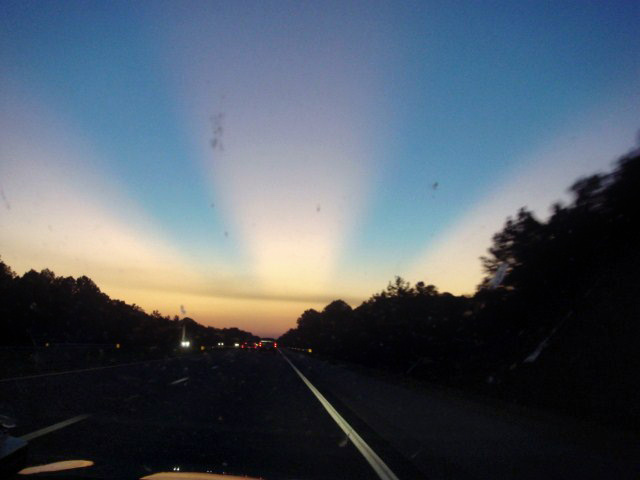 I love you David!!!
Becki