I used to have a "real" job.  I was an insurance nerd CSR. I know it's hard to picture me holding such a mundane office job, what with the wild life I lead these days!  Or not.
Anyway, the best thing about all the "real" jobs I've ever had was the people I met and the friendships that were forged over interoffice memos and file-a-thons.  Melodee was one of my work buddies, you see.  And even after we separated from the insurance agency, we kept in touch and Facebook stalked one another.  And a few months ago, Ms. Mel emailed to ask if *I*, little ol' Becki-turned-baker, would like to make her WEDDING CAKE!!  Can you guys believe it?!  Of course I said yes, and immediately set to scheming and planning and possibly also fretting.  A three tiered wedding cake is kind of a big deal, literally!
Oh, and she also ordered 50 'Bama-style sugar cookies.  No big!
So after months of planning and a week's worth of baking, last Saturday I headed out to the reception site armed with 50 cookies, one 6″ white cake with strawberries 'n' cream filling, one 10″ dark chocolate cake with chocolate chip filling, and one 14″ champagne cake with blackberry mousse filling and I got busy decorating assembling: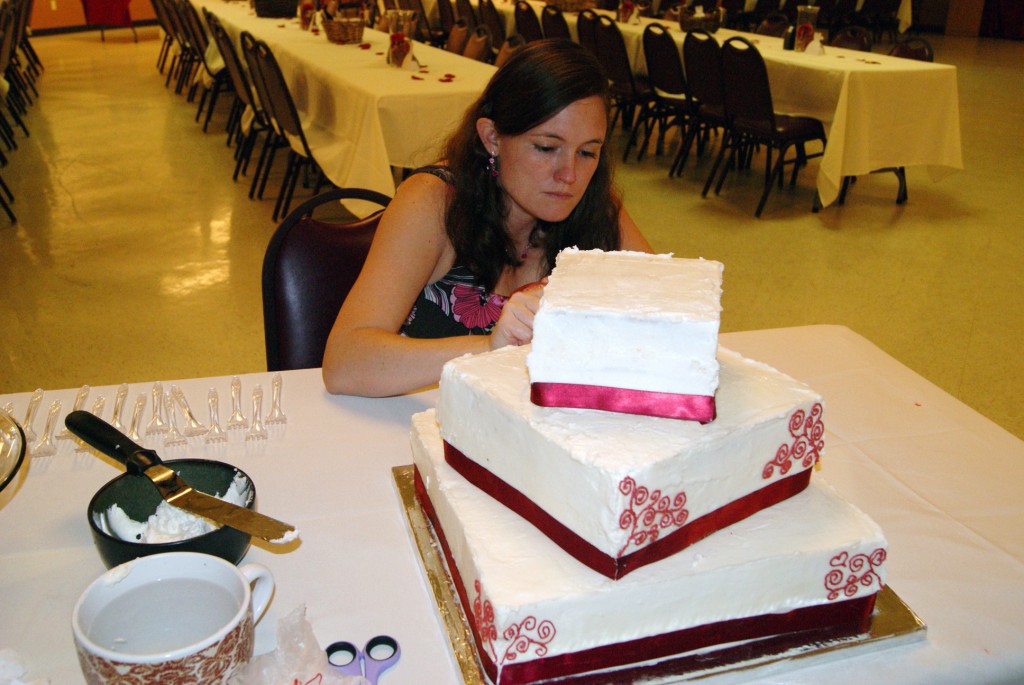 And pretty soon there it was, my first official wedding cake!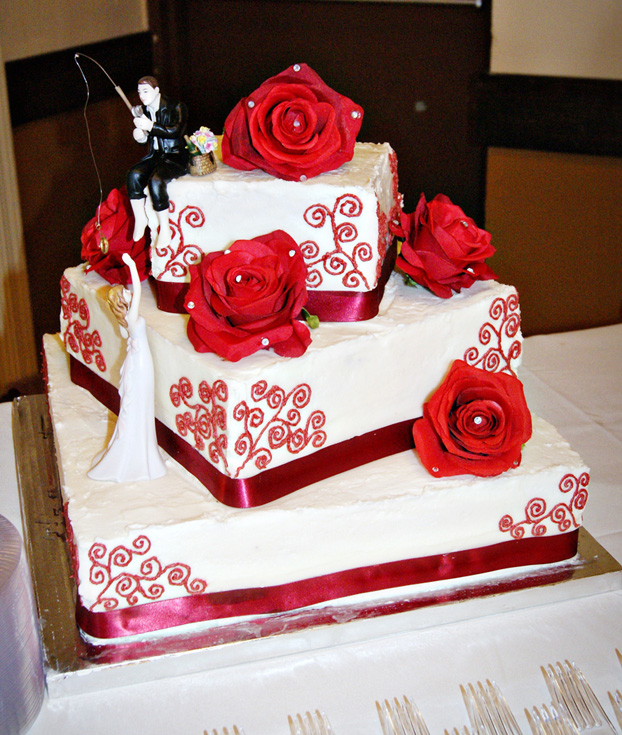 And Alabama wedding cookies!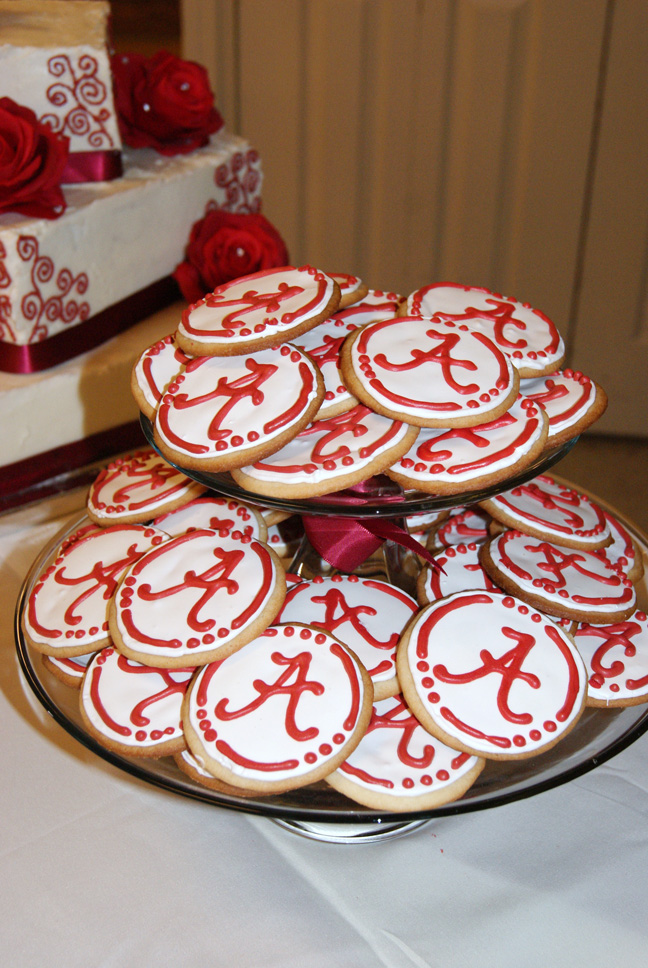 They look pretty good together, no?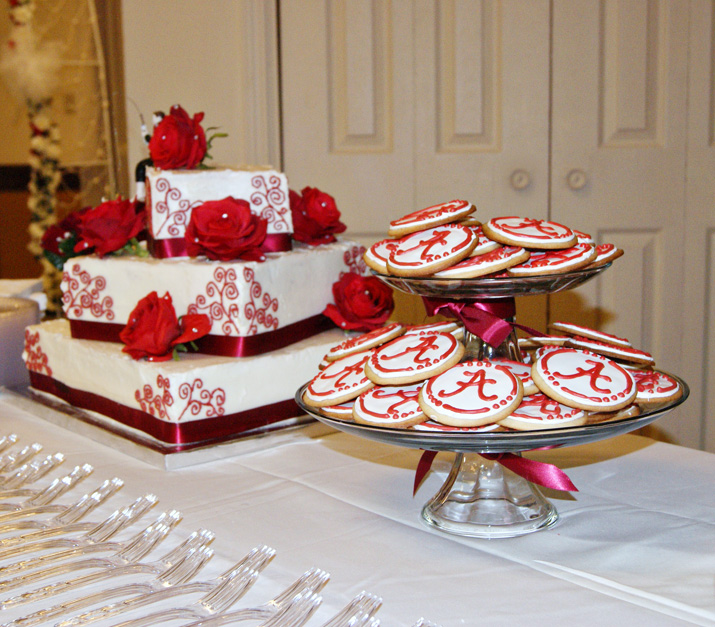 But not nearly as good as these two!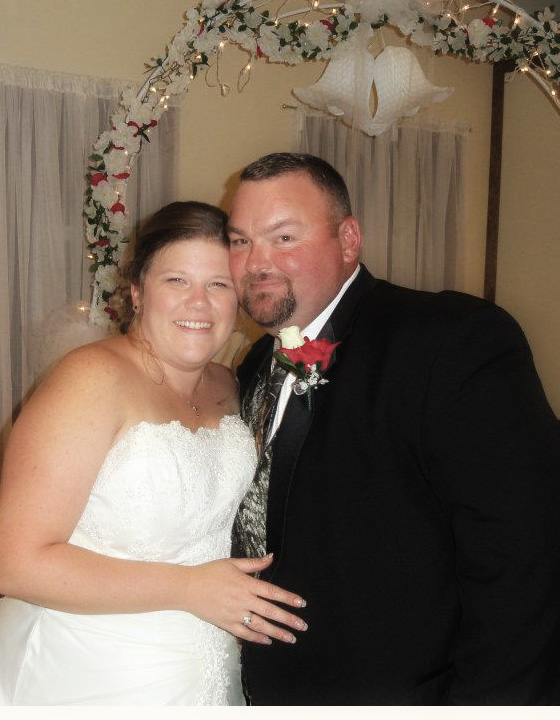 Congratulations, Melodee!!  You were a GORGEOUS, glowing bride!  Thank you so much for trusting me with your cake.   Love ya, girl!
Becki
But above all these things put on love, which is the bond of perfection.
Colossians 3:14