I hope you all had a very merry Christmas!  Me n mine sure did.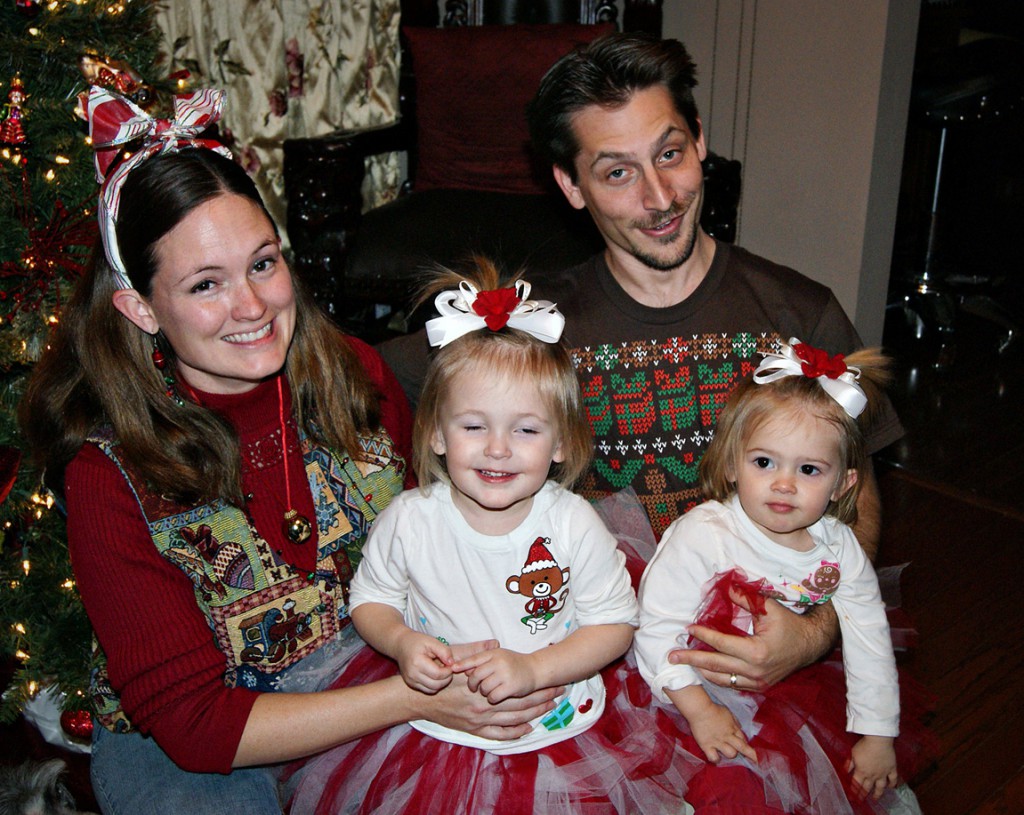 I was pretty pleased with my Christmas elfery this year – I managed to make and give out four kinds of ornaments (hey! sewing is kind of fun! who knew??), I made and distributed two cakes, snowball cookies, chocolate crinkle cookies, double chocolate covered cherries, orange meltaways and peppermint cookies bites AND I got our  Christmas cards made and mailed at the last minute, but still in time to arrive before Christmas.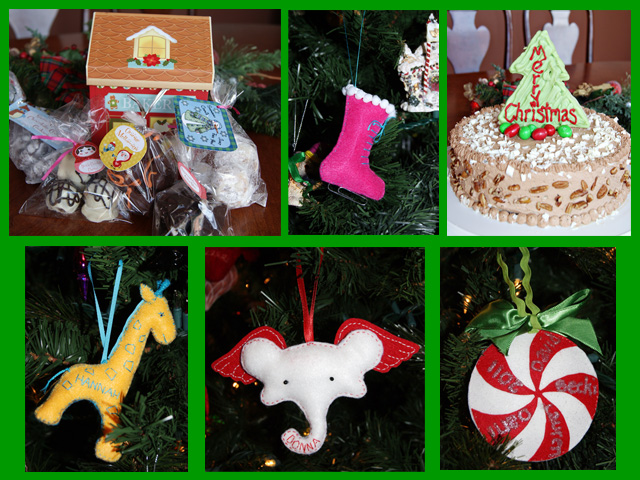 Santa took note of all this good behavior and I got my Christmas wish – bikes for the family!  Well, bikes for me and Dave and a trailer for the girls to ride in.  Let the good times roll (hah! pun intended!), 2012 – this lil family is gonna be healthy AND make happy family memories together.  Hooray!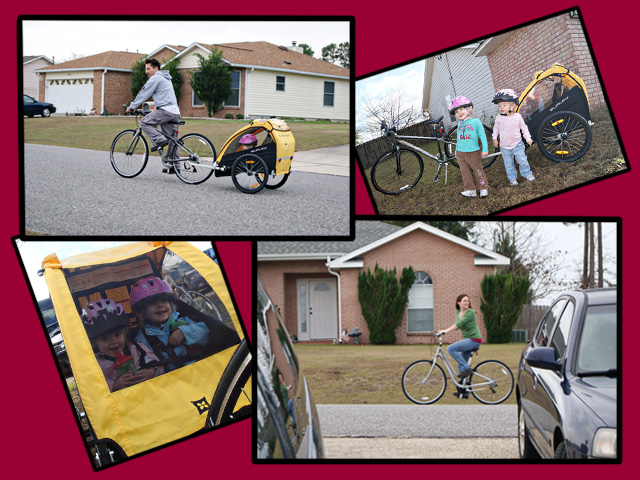 Christmas was its usual crazy/wonderful season full of family and friends.  I am so, so thankful for my little family and my big extended family that loves us all like crazy.  I am so glad that we have to juggle plans between all the in-laws!  I didn't grow up around any extended family, which is pretty regrettable when I see how much my girls love all their grandparents, aunts, uncles, and cousins.  Yes, we spend a lot of time shuttling between my family and Dave's, but it's so worth it!
Aaanyway.
It's that resolution time again….Dave and I didn't really make any real resolutions, except that we are both going to make a bigger effort to "be more organized."  That sounds vague and highly likely to be successful, right?!  Well, hopefully our garage/yard/house will be more orderly.  Tis the goal.
And of course I'd like to lose some weight, and while I was enjoying all the edible delights of the holidays, I was planning other crash diet for the new year (remember my dabbling with the Atkins diet?) but ya know what?  Forget that mess.  I mean, it works, but only temporarily.  So my real goal is to get more active this year.  Starting with those bikes!  But I also hope to ride Wunder AT LEAST twice a week, take a lesson on him once a month, run once a week and participate in an organized run once a month.  Throw in some regular workouts with my Moms Into Fitness videos and I should be headed in a much better direction than my current stagnation has dictated.  Right?  Right!
So!
Merry Christmas and Happy New Year too!
Becki